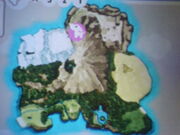 THE DOG Island is a large island in the shape of a dog sniffing along the ground, carrying some bags on it's back. Most of the areas in the game are on this island, and there is also a legend that a magical flower, called the Legendary Flower, can be found on this island. The flower has the power to cure any kind of illness, so you must look for it here.
Locations On THE DOG Island:
Edit
Ad blocker interference detected!
Wikia is a free-to-use site that makes money from advertising. We have a modified experience for viewers using ad blockers

Wikia is not accessible if you've made further modifications. Remove the custom ad blocker rule(s) and the page will load as expected.