Jeremy is a black Great Dane, and he is, however unbelievable it may seem, a cloud-removing practitioner. This means he has the ability to change rain into sunshine! When you are done with the Mine Cart Ride, he will clear the rain so you can hold the Star Festival.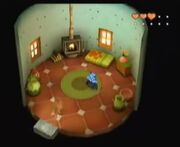 Ad blocker interference detected!
Wikia is a free-to-use site that makes money from advertising. We have a modified experience for viewers using ad blockers

Wikia is not accessible if you've made further modifications. Remove the custom ad blocker rule(s) and the page will load as expected.