Alice



Location(s)

Breed

Hat

Glasses

Other

None

Quote

"I do so love to see my little princely-paws happy"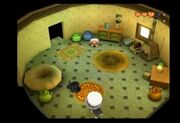 Alice 
is
Noble
's maid and thinks of his
son
as her little "Princely-paws". She is very protective of him and wants him to always be happy, so when he breaks his father's Rose bush she'd rather he didn't know about it- though it seems he already knows.
Ad blocker interference detected!
Wikia is a free-to-use site that makes money from advertising. We have a modified experience for viewers using ad blockers

Wikia is not accessible if you've made further modifications. Remove the custom ad blocker rule(s) and the page will load as expected.